DI 14050X-ENGU : Ideas III ENG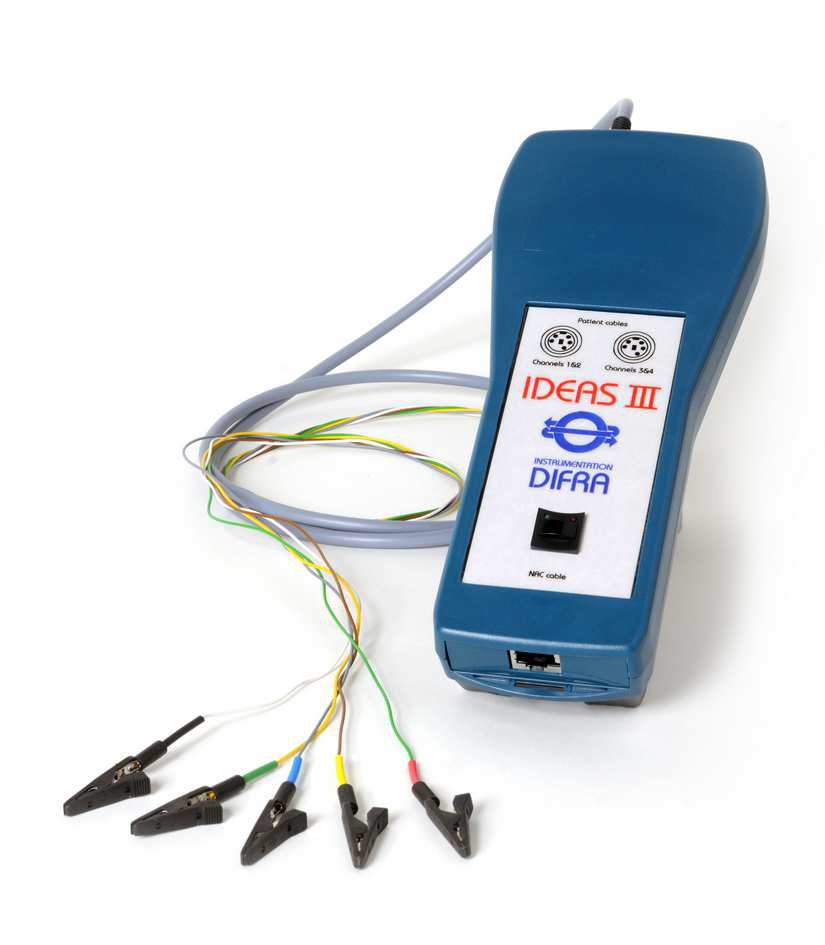 DI 14050X-ENGU : Ideas III ENG
---
DI 14050X-ENGU : Ideas III ENG 4 channels, option for Nysstar, without computer, with USB adapter
---
Electronystagmography
The electronystagmography is based on the fact that there exists around the eye an electric field. The modifications induced in this electric field by eye movements are recorded by electrodes, filtered, amplified and analysed. Ideas III is the essential tool to study the various functions of balance, namely the study of the oculomotricity (ocular saccades, pursuit, optocinetic nystagmus) and the study of the vestibular system (spontaneous and positional nystagmi, rotatory tests, caloric tests). Ideas III is complementary with videonystagmography in case of the use of corrector optical is necessary. Moreover, the signal is not disturbed by the make-up on the eyelids or the nervous twitches.
Disoft II
Ideas III is accompanied by a powerful data-processing software which simplifies the task of the doctor. According to the performed tests, the software analyses and measures various parameters:
number of jolts or ocular movements

amplitude, frequency

low phase velocity of the nystagmus

latency, phase, distorsion

gain

symmetry or asymmetry of the response

labyrinthine paresis or hypoexcitabilities, directional preponderance of nystagmus

compare the answers opened eyes, closed eyes and measure the indices of ocular fixation
Technical specification
Supply: DC 4,8V by rechargeable battery

Number of channels: 2 or 4 equivalent to 1 or 2 in VNG

Modes: AC and DC

Input offset range: 100 mV

Amplification gain: form 100 to 250000

Low pass filter: 10 to 100 Hz, Bessel 8th order

High pass filter (AC mode): 1 sec.

Sampling frequency: 200 Hz

Accuracy: 0,05% (12 bits)

Isolation: 3 kV DC

Connection: NAC

Weight: 500 grams

Size: 230 x 95 x 55 mm (W x D x H)
Ideas III meets EN 60601-1 Standard and European Directive 93/42/EEC.