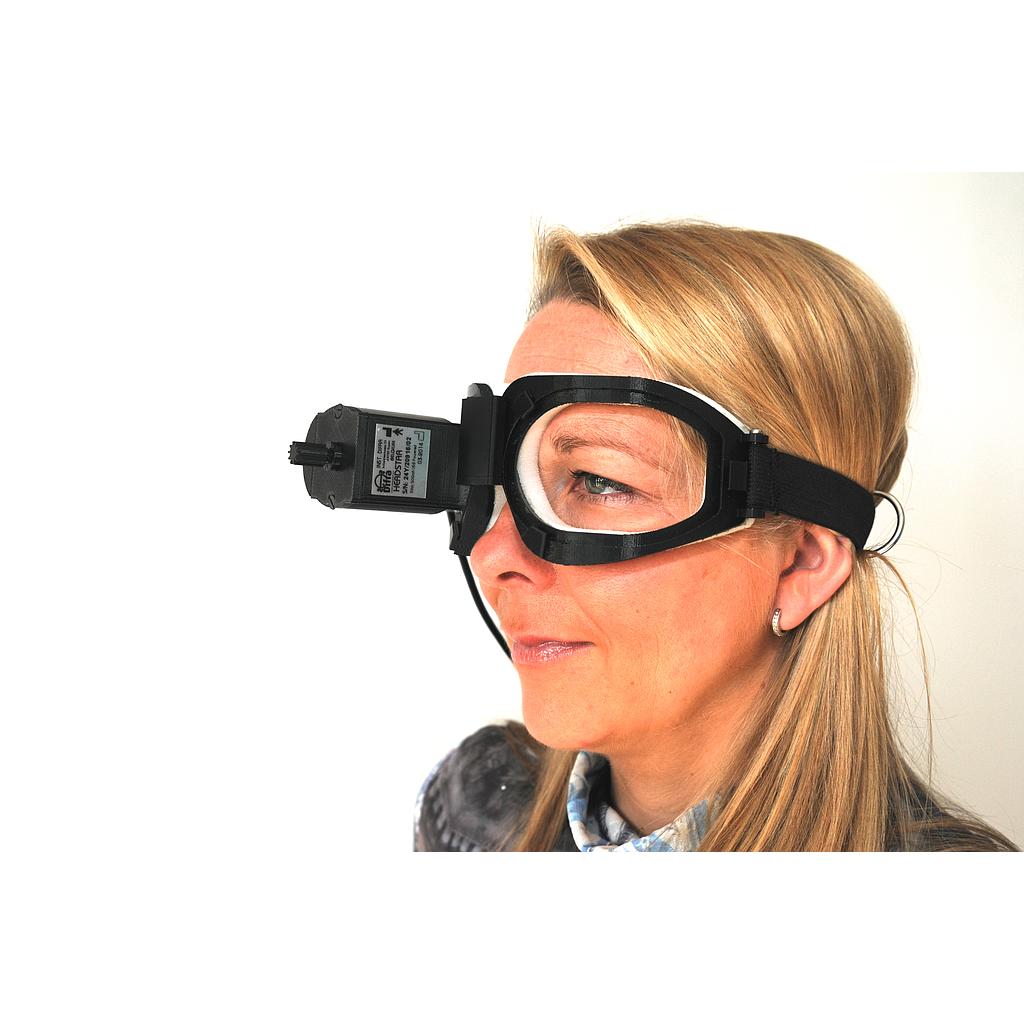 DI 140503 : Headstar VNG
---
DI 140503 : VNG Headstar Monocular system with goggles (hardware only) with integrated fixation led
Select necessary modules for requested tests
---
HeadStar2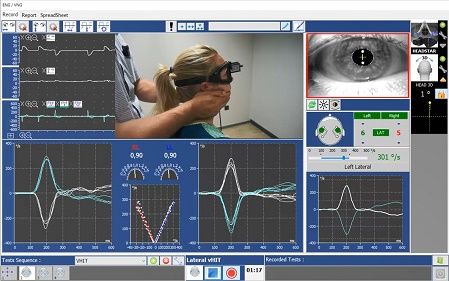 Using a full digital camera (USB 2.0) with a native resolution of 307200 pixels and a very high sensitivity (0.1 lux), the HeadStar is even able to detect, in option, the torsional eye movement.
Also, using our unique ROI, no mechanical adjustment needs to be done to center the pupil in the video. One click and let's go !
Regarding the recording frequency, the HeadStar is able to record eye movement with a frequency of maximum 200Hz in VNG and 250Hz in vHIT mode.
Using certified biocompatible cushions foams (phtalate free, hypoallergenic), the HeasStar goggle is the most comfortable one and is adapted for children too.
Specifications :
Weight : 130gr (without cable)
Field of view : 100° Horizontal - 60° Vertical
Material : ABS
Camera resolution : 307200 pixels
Sensitivity: 0.1 lux
Built in fixation light
Built in 3D gyroscope and accelerometer
CE approved / EN 60601-1 / EN 60601-1-2 / EN 13485v2016